What a strange day it has been. I finished my course last Friday so when I woke up this morning I didn't know what to do with myself! It's funny that we can get so used to a routine even when it's only been three months. Eventually I decided today would be the perfect chance to just relax and do something crafty, which I've not had time for ever since I started at Greasepaint 14 weeks back.
This project is something I'd been planning for ages now, I had the phone cover waiting and just needed a spare afternoon to get all my charms and beads out and make a mess.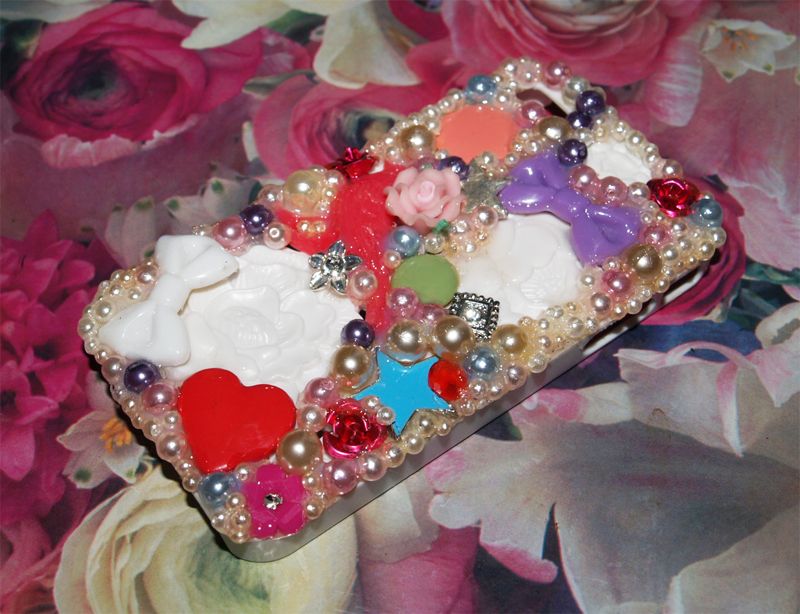 I wanted to make a ridiculously over the top decoden cover so covered it in plastic and metal charms and a ton of pearls. This is now for sale on my Facebook page, you can find it here. You may all think it's utterly ridiculous, but if it actually proves popular I may end up making some more, because it was very fun to do.
Let me know what you think, I suspect this will be a love or hate creation!