Okey dokey pig in a pokey blog readers! (Get the reference and you'll gain my eternal respect) Unless you've been living under a rock you'll be very familiar with the nail polish brand Essie, much loved amongst the blogging community and indeed the world. I really love Essie polishes, they're one of my top brands along with Butter London, Ciate and OPI, however I rarely have or want to spend the money buying them. I'm sure you'll also all have heard of the fab discount beauty site Fragrance Direct, I like to check in every month or so and see what Essie colours they have for sale and this week I was excited to find three of the shades I'd been oogling for quite some time now.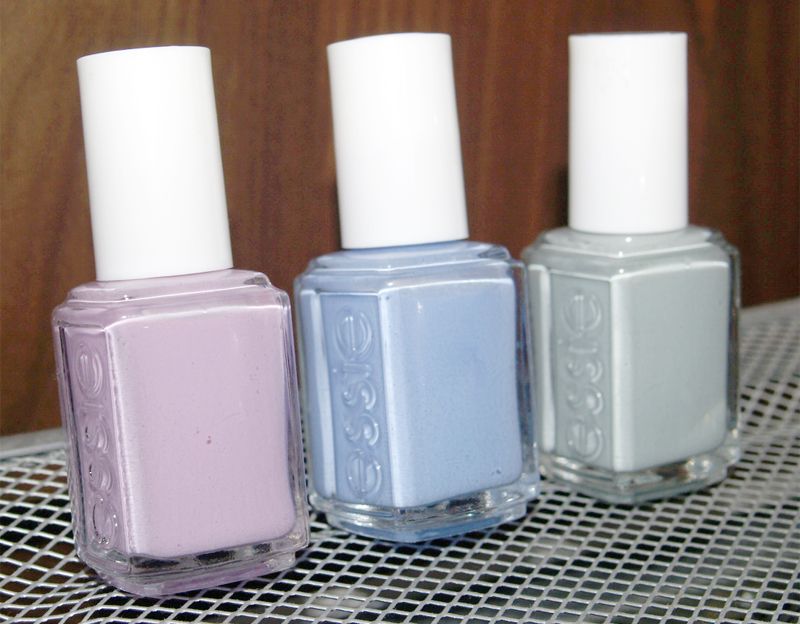 bond with whomever // bikini so teeny // maximillian strausse-her
I've always quite liked pastel nail polish, yet never quite jumped on the bandwagon, now that most of summer has already gone I've finally bagged me some beauts. Better late than never eh?
I love each of the three shades I chose, especially the blue/lavendar which I will be painting my nails with tonight. I'm sure I'll be getting a lot of use out of all of these and at just £1.99 a bottle instead of £7.99 as it usually sells for, it doesn't really matter if I don't!!
What are your favourite nail polish brands and have you grabbed any bargains of Fragrance Direct?