This is a very wearable look today, something that can work for both day and night and versatile enough that you could pair it with a nude lip as I have done here or a more statement lip. Check out my massive forehead below, I've decided to grow my fringe out which means I have to pin it up for a bit.
This tends to be my go to makeup, it's quick and easy and I think it's what suits me best, or at least it's what I am used to now. If I'm going out to a club or something a bit special I might go for a dark smokey eye over this or if I'm just out and about in the day I will just stick with eyeliner and mascara on my eyes.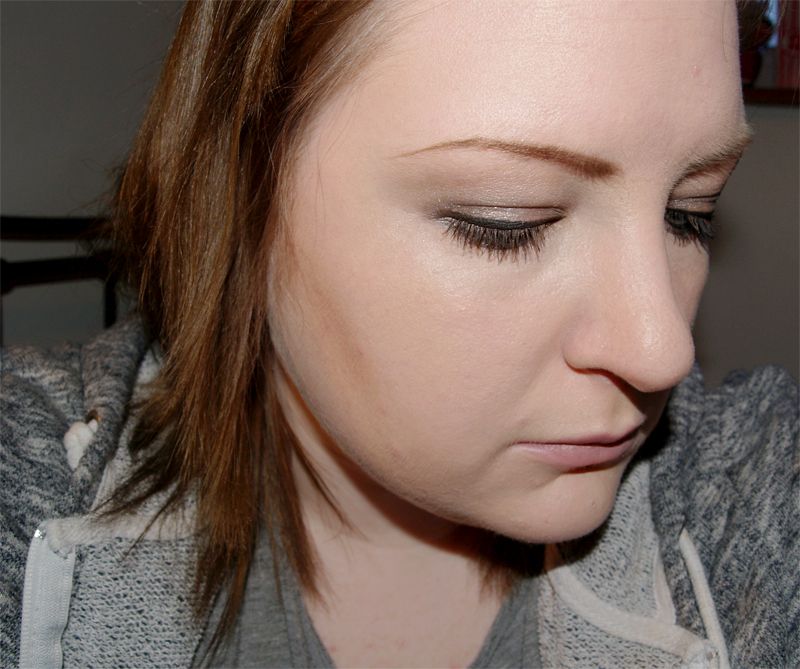 I always tell people how important it is to contour and I will always contour models on shoots but I don't find it does much for me. I have a very large, round face (moonface) and find it hard to contour out my cheeks well as you can see above, I'll tend to still highlight however.
I also filmed a YouTube video -
statement lips vs statement eyes
, the second part of which features a darker version of these eyes. This video is inspired by makeup I did on a shoot this week and shows two looks as I tend to keep statement eyes and statement lips separate unless it's a more creative, strong or avant garde look.