With the festive period interrupting my blogging schedule it has been a couple of weeks since my last Trinket Tuesday but boy have I got a treat for you today! This designer is one of my favourite Etsy finds of 2012.
Introducing Gabrielle Reith, a painter and crafter from Aberdeen, Scotland and the mastermind behind
Small Stories
. Gabrielle produces fantastic artwork which may be what she is best known for? However it is her adorable brooches that I am really enamored with.
Gabrielle currently only has three brooch designs available in her Etsy shop so I decided these should be the three I share with you guys today, rather than tease you with others which aren't currently in stock.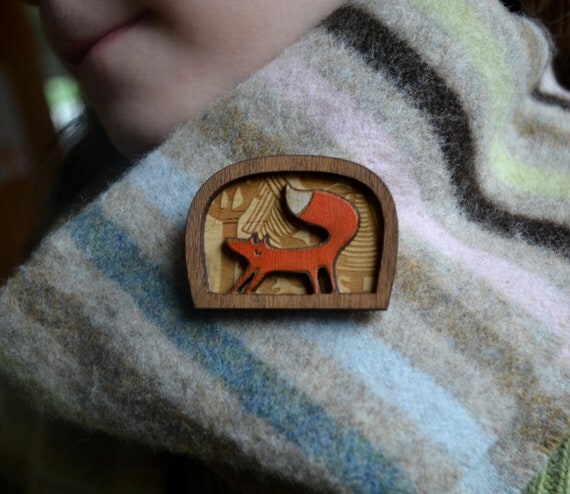 "Foxy brooch is made from cherry and obeche wood. His forest home is laser etched into the background layer and he is cut and etched in the front layer. It is finished with hand drawn and hand painted details making each one of the edition of 30 slightly different. It is protected with a layer of varnish."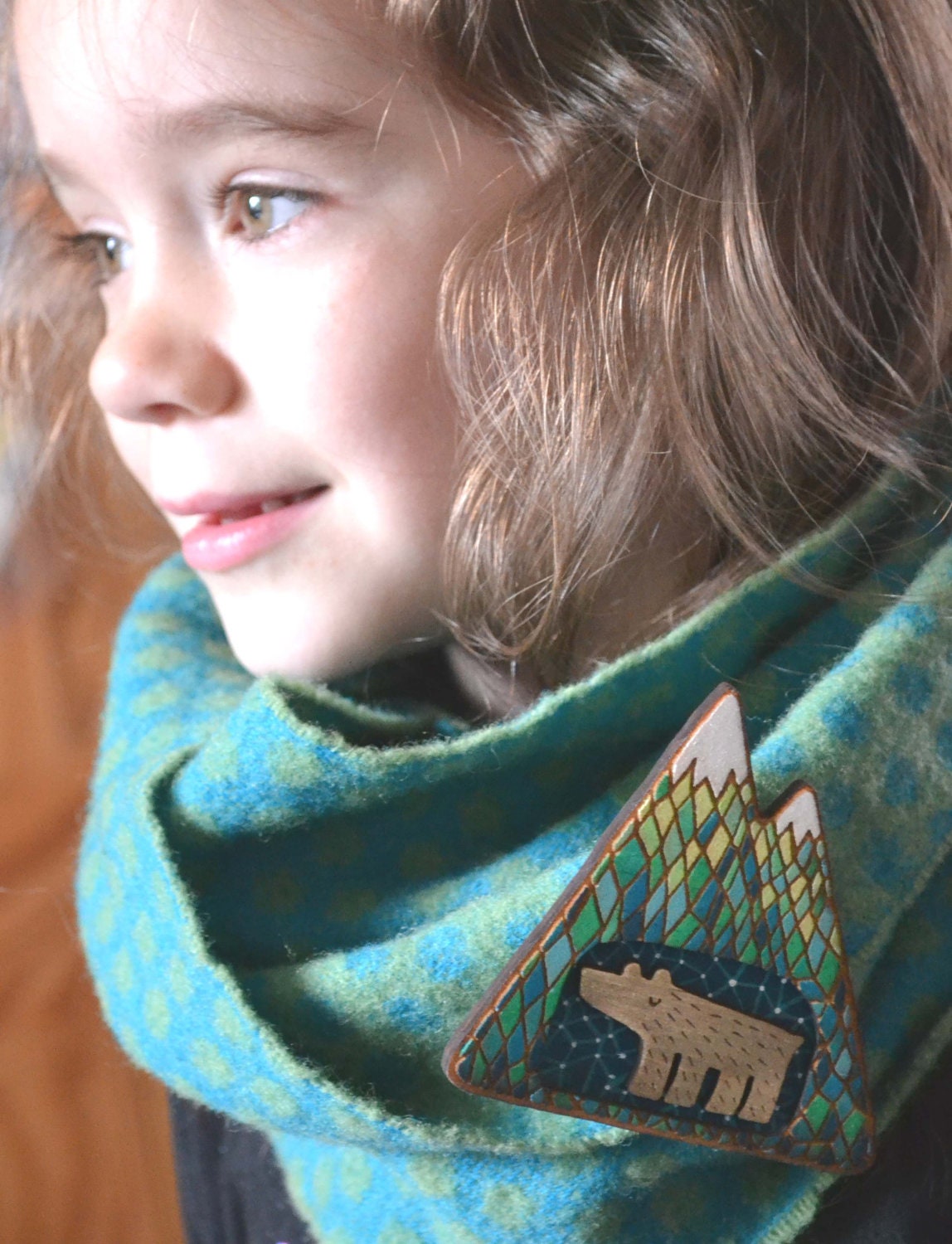 "The Bear went over the mountain' brooch is inspired by the childhood song of the same name. The brooch is made from three components of layered wood with etched details, hand painted with hand drawn finishes. It is finished with a protective layer of spray varnish and a brooch pin."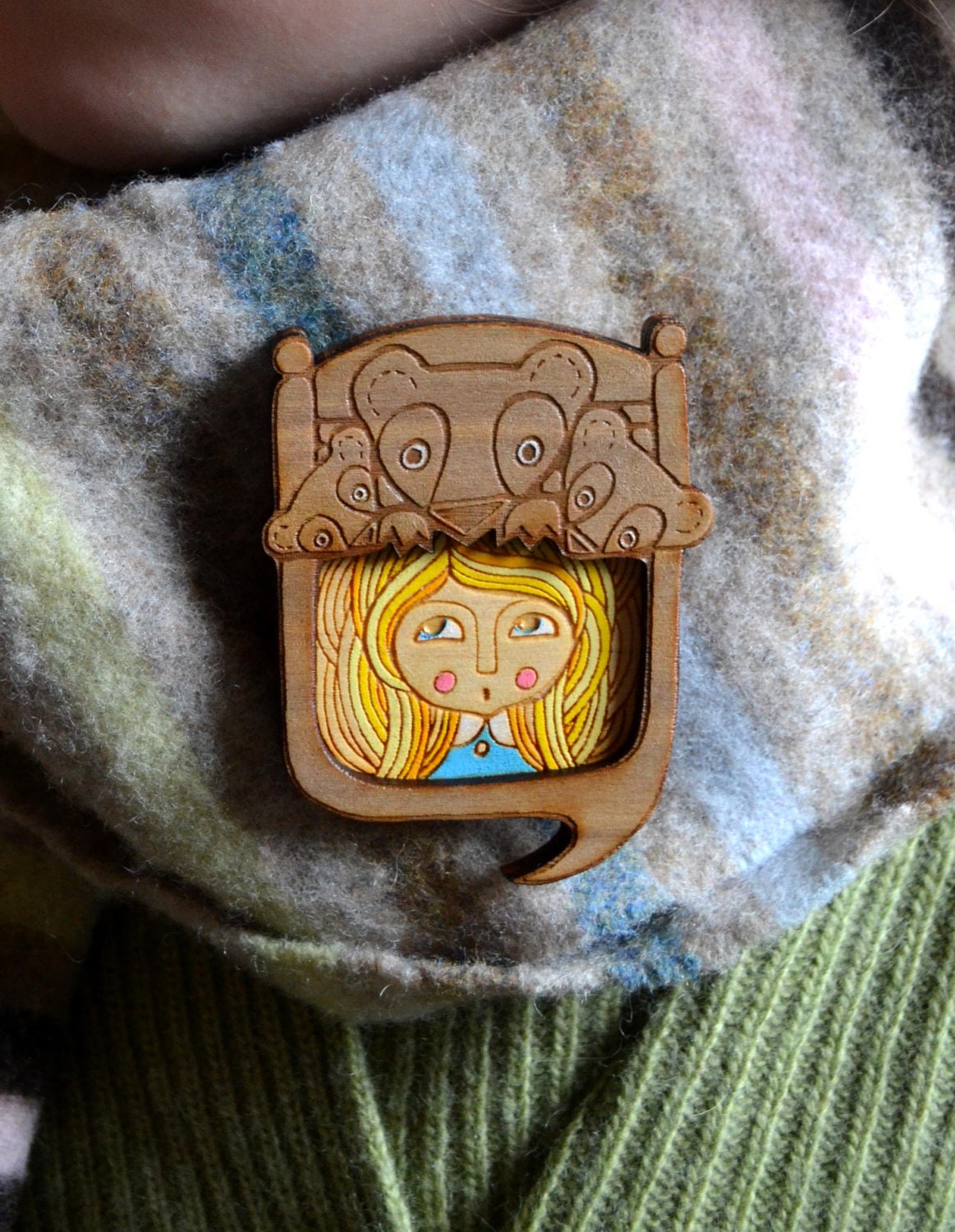 "Goldilocks and the three Bears brooch depicts Goldilocks shocked little face as she wakes up in bed with the three bears staring at her! It is made from cut and etched wood, made up from two components, all hand painted with some hand drawn details."
Gabrielle is clearly inspired by Children's stories which adds to the already overwhelming charm of these designs. Not to mention anything animal themed instantly wins me over. Each piece is so original and Gabrielle's quirky style is easily recognisable as her own.
I'm looking forward to seeing what is to come from Small Stories in 2013, be sure to follow the link at the beginning of this post as see all of Gabrielle's wonderful artwork and crafts.